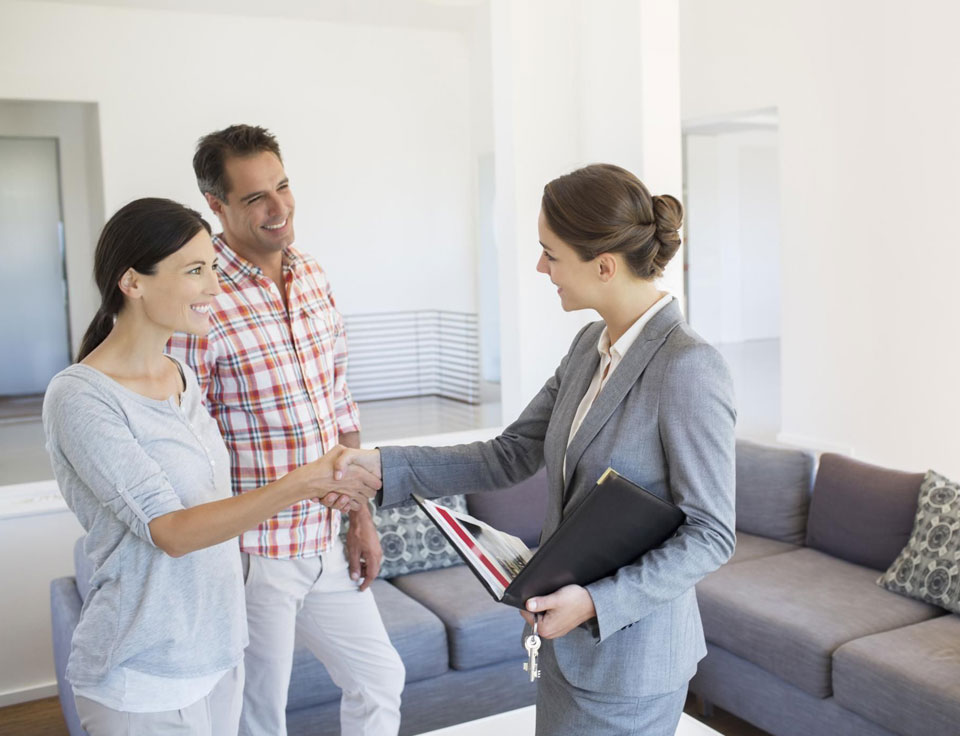 When you decide to take a career in real estate, it's among the most lucrative jobs out there which will offer you some growth and some freedom. The requirements to be a real estate agent are just some basic training and don't demand much. Real estate agents or real estate brokers are licensed property professionals who specialize in the sale, purchase, or lease as well as the management of commercial, residential, industrial, or agricultural property. Realtors on the other hand are the official members of the National Association of Realtors (NAR). Today we are going to look at how to become a real estate agent and the types of real estate agents.
Why Become a Real Estate Agent? 
Have you ever worked in a job that offers you a great deal of variety? You have different clients every day, you have different homes, and in your days you just have something new to look forward to. A career as a real estate agent is the one place you get to enjoy these incentives, you're your own boss and you enjoy the satisfaction that comes when your buyers are happy.
I know the one point you want to hear is the money. The money is good too. The median pay for a real estate agent is about $50,000 a year and for those real estate brokers who have invested their time in education and have the expertise required to make successful sales, they make even $100,000 or even more.
The other perk about being a real estate agent, it's just super easy getting into this field. When you compare a real estate agent training to qualify and get awarded a license and other careers you will discover being a real estate agent is relatively quick and very affordable. You hardly need a college degree and just some special training and you're good to go.
Is Real Estate Right For You?
So the question on your mind possibly would be is real estate agent the right career to go? Being a real estate salesperson and each day working for yourself the opportunities and milestones you can cover are limitless. Here you are in a field that allows you to have your own office, and your own clientele list, develop relationships with people, make good deals, and earn good money any day. To understand whether truly this is a career you want to go into, just reach out to the local real estate agents and brokers and get to listen to their views. Do engage them on whether real estate is a long-term career that one can venture into. Do have a clear picture of what awaits you since there is always the pro and cons of being a real estate agent.
Steps to Becoming a Real Estate Agent
If you have finally settled that a real estate agent is your career path, then you should know that you need an upfront investment of money and time which varies depending on where you're located. In the United States, for instance, being a real estate agent you are required by law to hold a real estate broker's license. This means that you have to invest your time and some money in education so that you can have the minimum requirements to be a real estate agent that's the basic certification.
If you so wish you can pursue a bachelor's in real estate which is vital if you have plans of becoming a real estate broker. You can also take some business class lessons just to help you manage your business. Generally, the specific requirements for becoming a real estate agent differ by state but here is a general overview of how to become a real estate agent.
Step 1: you need to have an understanding of your state's requirements to have a real estate license. 
The number one thing you should understand is that every state has different real estate licensing requirements that need to be fulfilled before one is awarded the license. There is no such thing as a national real estate license that is universal to all regions, but every state has its own unique licensing requirements. When you search your state real estate regulatory office website they have listed down the requirements of becoming a real estate agent in that state. Each state usually has specific requirements to be fulfilled such as
The age
The education requirements
Exams to undertake and the eligibility formula
Application process and the number of fees charged
Background checks of an individual
Courses to be undertaken
Also, it's wise to note that some states have an agreement where they allow real estate agents from specific states to work using the license they have acquired from either of the states. For instance, the state of New York has reciprocity with other states such as Oklahoma, Colorado, Georgia, Mississippi, and Arkansas among others.
Step 2: you must take a Prelicensing Course
Yes, a pre-licensing course is something you must take, and on average that will cost you between $300-$500. Despite where you live this is a mandatory requirement that stipulates you must take a pre-licensing course from an accredited real estate licensing school. The school might be a university, college, technical school, or real estate school that offers a real estate licensing program. This pre-licensing course will now pave the way for a real estate license exam. In most cases, there are three real estate classes to undertake, and you have to put in the required hours. You can either choose to take your real state prelicensing education either online or in a live classroom.
Step 3: you have to apply to take the licensing exam
When you have finished undertaking your real estate licensing classes you need to take your real estate agent exams which cost between $100-$300. These exams usually consist of two parts that are the national general real estate principles and practices and a state-specific section that touches on your state's real estate laws. For you to pass these exams you need a passing grade on both sections and if you fail one section then it's considered you have failed and you have to retake the exam. In some states, you have to submit your fingerprints and also pass the background check. In this section, you must be cleared before you can be registered to undertake the exam.
Step 4: Activate Your Real Estate Agent License
When you have a pass on the real estate exam you need to submit your application and the necessary documentation required to the relevant state's real estate regulatory organization. When your application sails through you can expect your real estate license certificate mailed to you. It is only then that you're allowed to work as a real estate agent when you have your license. This will cost you around $200-$400
Step 5: Upgrade and Become a Realtor
Not many people understand there is a difference between a real estate agent and a Realtor. You should note even though the two are both licensed to help buyers and sellers through the process of real estate transactions the Realtors are a bit different since they are members of the National Association of Realtors and usually observe its code of Ethics. When you become a realtor there is more credibility added to your profession as a real estate agent. You will also get tools such as real estate market data, and research, there are more chances of training and access to realtors' property resources among other benefits.
Step 6: Join a Real Estate Brokerage
As a real estate agent, you are under the supervision of a broker who has been licensed by the state with a mandate to oversee a real estate transaction and ensure the laws and ethical standards are followed. When you're under a brokerage you don't earn based on the number of hours you spend working but by a percentage of the commission that is collected.
The Bottom Line
When you're considering taking a real estate license you should be aware that you have to spend some money and time as well. The cost and the time allocated are worth it in the long run and real estate is a rewarding industry if you master the skills for venturing into it. If you want to succeed in this business you need to make a full-time job and not some part-time business. Being available to clients every single day of the week will earn you more and a good list of clientele.
Real Estate Broker Skills You Need Acquire
Being in the real estate industry and being a real estate agent you will be interacting with a lot of people daily. This is a field in which you just aren't selling real estate but also your services. You need to be well-equipped with specific skills that will elevate you above your competitors and help you close sales as well.
You should:
Be believable
Be likable
Have some good sales presentations
Have good knowhow of the properties you're presenting to your clients
Listen to the client and get to understand their needs
Learn how to handle feedback both negative and positive feedback.
Presentable personal grooming is vital
Your speech tone matters and etiquette
Communication skills should be one of the strongest areas you should have prowess in.
Learn social cues
Learn to be a patient person
Time management
Mathematics and quantitative reasoning
6 Types of Real Estate Agents
In the real estate agent's career path, there are different types of real estate professionals one can find. Some of these real estate agents are.
These are professionals who in most cases work under a broker who has employed them. They are sales agents who have been mandated to search for commercial and residential properties for clients. They can also finalize a transaction, handle the paperwork, and act on behalf of the buyer or the seller.
A real estate broker is a real estate agent who has been licensed by the state to establish and run their own firm. They can manage their own firm independently or serve as a brokerage for other agents. To become a real estate broker you need additional training and additional licensing.
Here the buyer's agent is an individual who is representing the interests of the homebuyers. They usually try to get the most ideal house their clients want and negotiate the best price for that specific unit.
A dual agent usually acts for both the buyer and the seller in a transaction and ensures that both the buyer and the seller have received a fair share of treatment. In some states, dual agency is prohibited, and where this is legal some laws usually protect the clients from predatory situations.
A Realtor is usually a member of the National Association for Realtors (NAR) and must adhere to its code of ethics. If you are a member of NAR you look more credible to your clients and also you have the advantage of NAR's additional courses and tools.
This is a sales agent who represents the interests of a client who is the seller of a property. They try to sell the client's property in a manner that is quick, efficient, and at the best price that the client would desire.
Frequently asked questions about becoming a real estate broker
Some of the questions we usually get regarding the career of a real estate broker are;
What are the educational requirements for becoming a real estate broker?
When you have a high school diploma or something equivalent then you are qualified to be a real estate broker however you must get training in a real estate training program for you to acquire a license after passing your exams.
What is the average salary for a real estate broker?
In most cases, real estate brokers make their money from the commissions they make from a real estate transaction. This tells you that real estate broker salaries vary depending on factors such as the housing market and the location as well. On average, a real estate agent makes between $50,000 to $200,000.
What skills are needed to be a real estate broker?
One of the skills that you should have is social and excellent communication skills. Negotiation skills are also vital plus you need to have market knowledge. Knowing what you are selling or looking for on behalf of a client is also important.
What is the work environment for real estate brokers?
Nearly all real estate brokers have irregular schedules and they spend much of their time from one location to another. You need to outsource properties, get clients, create listings, market your property, and in some cases act on behalf of the seller or the buyer.
What kinds of computer skills are needed by a real estate broker?
You need to have the know-how on how to use Microsoft Excel and Microsoft Word, and a few digital marketing skills are needed. Spreadsheets and word processors are very vital skills you need to learn.
What is the difference between real estate agents and real estate brokers?
A real estate agent usually works for a brokerage since they aren't licensed to work on their own but a real estate broker can work on their own and also work for a brokerage. Real estate brokers have a license that allows them to establish their own business and hire other real estate professionals.
Where can I take real estate courses?
In every state or within your location just search where is a real estate course offered near me, or a real estate course near me, you will be surprised how many real estate schools are available within your locality.